Popular

articles

from I Love Orlando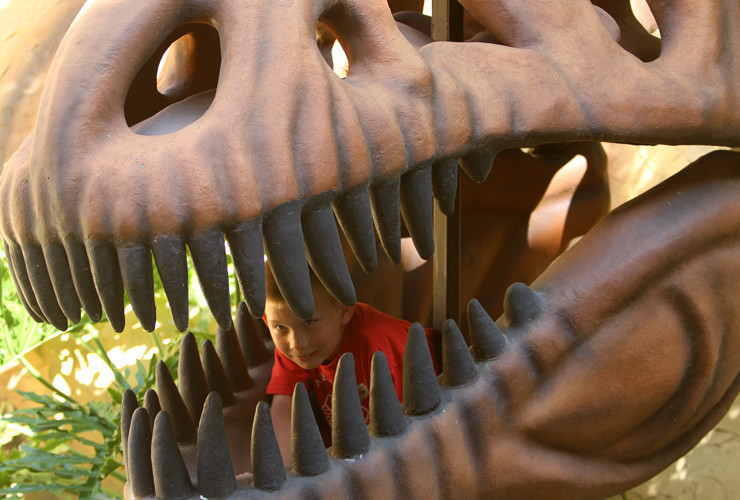 Attractions
Dinosaur World
Fall/Winter 17-18
Guests won't believe their eyes! Go back in time and see over 200 life size dinosaurs at Dinosaur World.
With over 20 acres to explore, guests can find plenty of opportunities to wander and create their own journey of prehistoric times.
Guests can dig for fossils at the Fossil Dig. Pan for real minerals and gems at the Dino Gem Excavation and crack their own geode with the Geode Cracker. Learn what it's like to be a Paleontologist at the Exploration Cave Show and later test their knowledge at the Triviasaurus Rex Game Show.
Experience paleontology fieldwork and uncover a life size Stegosaurus skeleton from under the sand at the Boneyard. At the Touch-and-Tell guests can guess which dinosaur is inside a hole without the advantage of sight. Visit Mammoths: Giants of the Ice Age exhibit and see Woolly Mammoths as they appeared during their time.
Guests need to be sure to make a stop at the Florida Fossil Museum and learn about fossils native to the area. At the Prehistoric Museum guests will find real artifacts and an animatronic dinosaur display. Children can play on the dinosaur themed playground. And don't forget your picnic lunch to Dine with the Dinos.
Open every day of the year. Conveniently located between Orlando and Tampa in Plant City, Florida.
FOR MORE INFORMATION:
813-717-9865