Learn more about I Love Orlando magazine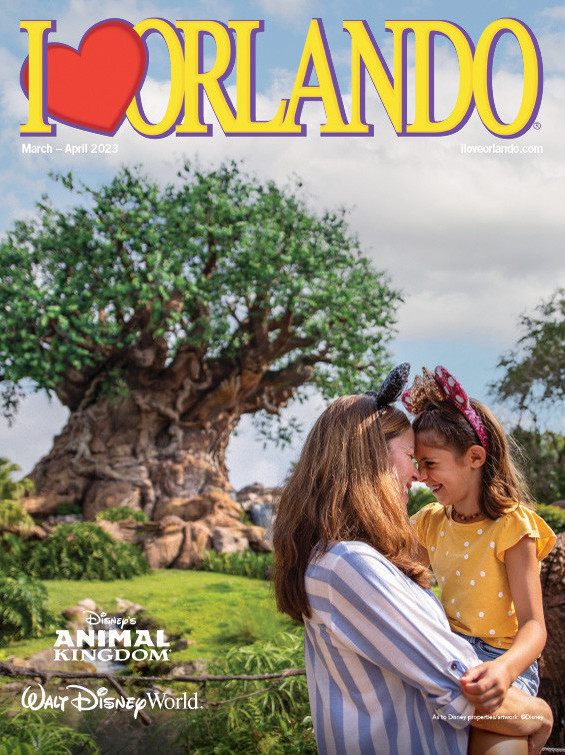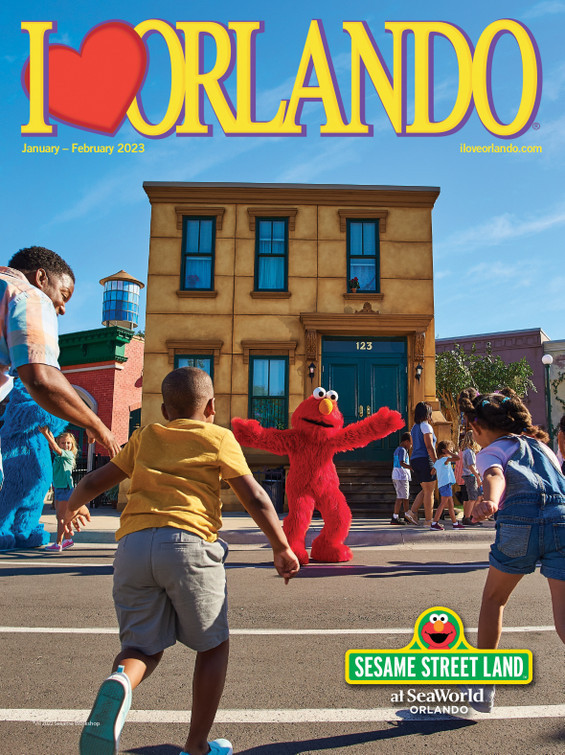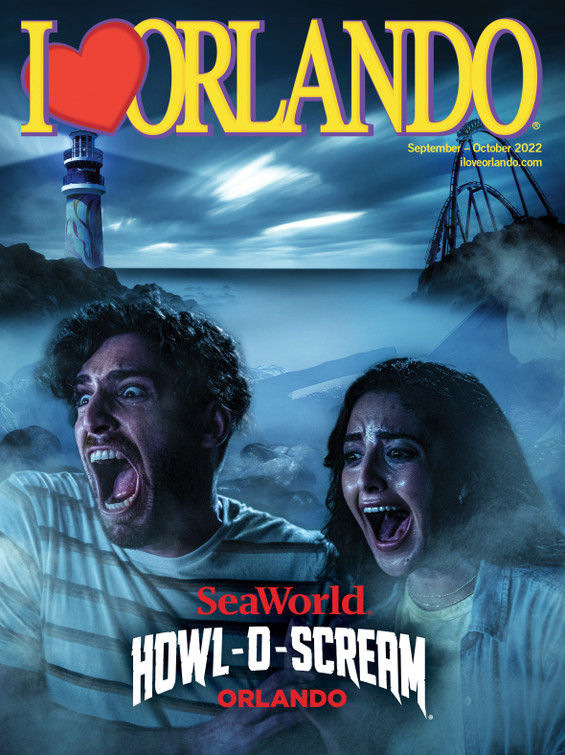 A brief history of I Love Orlando Magazine and its founding company, Westgate Resorts
I Love Orlando magazine is the only tourism publication in Central Florida that is backed by one of the world's leading hospitality companies, Westgate Resorts.
I Love Orlando provides a link among its hospitality employees, advertising partners and families vacationing in Central Florida. Westgate Resorts employees promote I Love Orlando throughout Central Florida, with a circulation of 1 million copies per year.
Advertising in I Love Orlando is the best way to achieve measurable results within this target market.
1970 Central Florida Investments is founded by David Siegel, operating from an office in his family garage.
1976 CFI opens the Mystery Fun House.
1982 The Westgate family of resorts is born when Westgate Vacation Villas starts sales one mile from Walt Disney World® Resort with 16 villas.
1984 Everything But Water opens the first of 30 stores nationwide.
1986 Florida Magazine publishes an article saying Westgate Villas will one day be the largest timeshare resort.
1991 Vacation Industry Review Magazine calls Westgate Resorts an "Orlando success story."
1995 Westgate Miami Beach opens featuring five hundred feet of sand beaches and the only fishing pier on Miami Beach.
1996 Westgate Lakes Resort & Spa opens in Orlando and quickly becomes the second largest timeshare resort in the world. David Siegel is recognized as "Entrepreneur of the Year."
1997 CFI publishes its first issue of I Love Orlando magazine, featuring David Siegel on the cover. Westgate Daytona Beach opens within walking distance of the world-famous Daytona Beach pier. Westgate Resorts/CFI becomes one of the largest privately owned corporations in Central Florida with annual revenues exceeding $300 million. CFI is also one of the region's largest employers. Westgate Towers opens, just minutes away from Walt Disney World® Resort.
1998 Westgate Resorts opens a 210,000 square foot state-of-the-art Call Center in Ocoee, Florida. Westgate Resorts, which now includes Westgate Vacation Villas, Westgate Lakes Resort & Spa, Westgate Towers, Westgate Miami Beach and Westgate Daytona Beach, reaches over 100,000 vacation owners.
1999 Westgate Town Center opens, starting a 3,000-unit expansion of Westgate.
2000 Westgate Smoky Mountain Resort & Water Park at Gatlinburg opens. Construction begins on Westgate Park City Resort & Spa at The Canyons®, in Park City, Utah with plans to open for the Winter Olympics. I Love Orlando wins Craftsman's Award for Walt Disney World® 2000 cover.
2001 The first issue of I Love The Smokies is published, serving the Gatlinburg / Pigeon Forge / Sevierville area. Westgate Flamingo Bay opens in Las Vegas, just two miles from the world-famous "Strip". Westgate now includes eight resorts, with ownership at 180,000 and growing. I Love Orlando surpasses 5 million copy mile marker. The Westgate Resorts Foundation is formed with a mission of serving the communities in which Westgate does business and caring for and supporting the company's employees in times of need.
2002 Westgate Park City Resort & Spa opens in Park City, Utah. Westgate Resorts acquires 1,600 acres near Lake Wales, Florida, known as the River Ranch. Westgate acquires Westgate Blue Tree Resort at Lake Buena Vista directly adjacent to Walt Disney World® on I-Drive. Construction begins on the twin Westgate Palace towers located next to Universal Studios™, Orlando. Westgate announces plans for Westgate Historic Williamsburg in Williamsburg, Virginia.
2003 Westgate Historic Williamsburg opens. Westgate Palace opens. Showcase Sales Center opens on Las Vegas strip.
2004 Westgate purchases Leisure Orlando Resort near SeaWorld® Parks & Resorts™ Orlando. Westgate Resorts acquires five properties from Grandvista Resorts: Westgate Branson Woods, Westgate Branson Lakes at Emerald Pointe and the Yacht Club in Branson, Missouri; Westgate Tunica Resort in Tunica, Mississippi; and Westgate Painted Mountain Golf Resort in Mesa, Arizona. Westgate acquires Westgate Myrtle Beach Oceanfront Resort in Myrtle Beach, South Carolina. Westgate augments sales operations by opening the Westgate Resorts Preview Gallery in Houston, Texas; the Bayside OPC location in Miami Beach, Florida; and a new Call Center in Las Vegas.
2005 I Love Orlando hits a major milestone with 10 million copies in circulation. I Love The Smokies passes 3 million copy marker. Premiere issue of brand new owners' version, I Love Vacations is launched January 2005. Along with property expansion in the Las Vegas market, I Love Las Vegas is developed for launch in the Las Vegas market.
2006 I Love Orlando hits a major milestone with over 12.5 million copies in circulation. Westgate Branson Woods completes construction on a new 30-unit mid-rise building.
2007 Westgate Plaza opens in April 2007. Whole ownership is offered at Westgate Park City and Westgate Myrtle Beach Oceanfront Resort. August 2007 the Florida Magazine awards I Love Orlando a Silver Charlie Award for Best Visitor Publication. Expansion of Westgate Smoky Mountain Resort & Water Park in Tennessee is ongoing with new cabins being completed throughout the year. Westgate also completed construction of Wild Bear Falls Water Adventure, a 60,000-square-foot indoor/ outdoor water park, the largest in the South.
2008 Westgate Resorts reach over 400,000 timeshare owners. I Love Orlando hits a major milestone with over 15.5 million copies in circulation.
2010 New expansion to Westgate Vacation Villas and Westgate Lakes Resort & Spa.
2011 Westgate Resorts proudly salutes the dedicated men and women serving in the United States Armed Forces who risk their lives every day so that we can enjoy our freedom. In honor of their service to our country, Westgate is giving away 1,000 three-day, two night stays at one of its Orlando-area resorts for U.S. military personnel who served in the above-mentioned operations.
2012 Westgate Smokehouse Grill, home to "Orlando's Best BBQ," announced today that it has received a TripAdvisor® Certificate of Excellence award. The accolade, which honors hospitality excellence, is given only to establishments that consistently achieve outstanding traveler reviews on TripAdvisor, and is extended to qualifying businesses worldwide. Approximately 10 percent of accommodations listed on TripAdvisor receive this prestigious award.
2013 Westgate Resorts announces the grand opening of Edge Steakhouse, an innovative, fine-dining culinary experience at Westgate Park City Resort & Spa, located in the village at The Canyons Ski Resort in Park City, Utah. Executive Chef Kyle Smith and Westgate's world-class culinary team have crafted a cutting-edge culinary experience that takes the traditional American-style steakhouse to a new level with an extensive menu that blends traditional steakhouse favorites with an exciting array of specialty appetizers, creative entrees and innovative side dishes. The Edge menu starts with top-quality Aged Prime and Snake River Farms Wagyu Beef, wild caught fresh fish and seafood and includes more than a dozen other cutting-edge entrees. Edge also provides a variety of unique tableside dining experiences including the fresh seafood tower, Caesar Salad prepared tableside and the delicious array of micro-desserts. Edge is committed to supporting locally sourced and organically grown produce.
2014 Westgate has a banner year with the acquisition of the Westgate Las Vegas Resort & Casino (the former Las Vegas Hilton) in July. The hotel is under renovations of the 3,000 rooms and boasts a 95,000 square-foot casino, the largest sports book in the world, 15 restaurants and bars and two theatres. The resort is located in the heart of Las Vegas just one block from the famous Strip. Westgate purchases the historic Cocoa Beach Pier and is renovating the structure. The pier has 5 restaurants and bars, gift shops, beach rentals and premier fishing. Many of the 28 resorts have undergone construction and upgrades to give guests the most outstanding vacation experience. Westgate Park City Resort & Spa wins 7 gold medals for Best of State in Utah for the second year in a row. 2014 is a milestone year for Westgate as the company is growing and expanding more than ever.
2015 Westgate Resorts has a year of openings across the country! Ship Wreck Island, an amazing new water park opens at the Westgate Vacation Villas & Town Center Resort in Kissimmee, Florida. Drafts Sports Grill, a sensational dining and entertainment experience opens at the Westgate Branson Woods Resort, Westgate Myrtle Beach Oceanfront Resort and the Westgate Palace Resort in Orlando, Florida. This family-friendly eatery is always serving up the most tender steaks, the freshest seafood, gourmet burgers and crisp salads. Westgate also opens up another innovative and elite Edge Steakhouse, in none other than the exciting and sophisticated Las Vegas, Nevada. Along with all these grand openings, Westgate Park City Resort & Spa earns a four-star AAA rating!
2016 Westgate Resorts wins best independent hotel brand in the 2016 American Group Travel Awards! Westgate remains stronger than ever while continuing to grow and expand as opportunities arise. This year, Westgate purchased Wild Bear Inn in Pigeon Forge, Tennessee which was luckily undamaged by the Gatlinburg wildfires. Unfortunately, Westgate Smoky Mountain Resort & Water Park was caught in the path of the wildfires, which resulted in extensive damages but despite these unforeseen circumstances Westgate begins the reconstruction of the resort. Westgate also purchased Wakulla Suites in Cocoa Beach Florida and the Princess Anne Motel in Williamsburg, Virginia to start the expansion of their Westgate Historic Williamsburg Resort. In Orlando, Florida Westgate opens up the Lakes Convention Center with new meeting spaces. Along with all these new opportunities for Westgate, the SuperBook® in Las Vegas is remodeled.
2017 This was an exciting year for Westgate Lakes Resort & Spa with the opening of the Village Shops which includes, Drafts Sports Bar & Grill, Mission Control Game Room, the Marketplace and Business Center. Down the coast a bit at the Westgate Cocoa Beach Pier the Rikki Tikki Tavern reopens, completely updated and ready for business. 2017 was a banner year for Westgate with The Westgate Resorts Foundation investing $1 million in Community and this year also marking the 20th Anniversary of the I Love Orlando Magazine published by Westgate.
2018 Former Wakulla Suites has undergone a $14 million renovation with the opening of Westgate Cocoa Beach Resort. This spacious beachside resort now includes an on-site water park featuring a splash pad, lazy river and adult relaxation area. New dining options include Beachside Cafe and Aloha Tiki Bar & Cafe. Westgate Resorts welcomed another hotel to its family with the opening of Westgate New York Gran Central, located near Grand Central Station. Amenities at this hotel include a fitness center, business center, Tudor City Marketplace and more. Wild Bear Tavern, located at Wild Bear Inn in Tennessee, has been revamped with a traditional German atmosphere and a new menu that includes authentic German beer, wine, entrées and a variety of desserts.
2019 Expansive renovations throughout all out resorts including units, lobby areas and back-of-house. Broke ground at Westgate Lakes Resort & Spa for the Treasure Cove Water Park.
2020 Grand opening of Villa Italiano Chophouse at Westgate Vacation Villas & Town Center Resort. Southern Comfort has their grand opening at Westgate Smoky Mountain Resort & Water Park in Gaitlinburg, Tennessee.
2021 Park City Resort & Spa won 8 Utah Best of State Awards. Westgate Lakes celebrated the grand opening of Treasure Cove in March. A pirate-themed waterpark that includes dueling water slides, lazy river, wave pool, splash pad, tiki bar and much more! Westgate Resorts invested millions in renovation across our family of resorts, which include Westgate Blue Tree Resort, Westgate Branson Lakes Resort, Westgate Branson Woods Resort, Westgate Flamingo Bay Resort, Westgate Historic Williamsburg Resort, Westgate Lakes Resort & Spa, Westgate Las Vegas Hotel & Casino, Westgate Leisure Resort, Westgate Myrtle Beach Oceanfront Resort, Westgate New York Grand Central, Westgate Painted Mountain Golf Resort, Westgate Palace Resort , Westgate River Ranch Resort & Rodeo, Westgate Smoky Mountain Resort & Waterpark, Westgate Towers Resort and Westgate Vacation Villas & Town Center Resort.
A truly extraordinary experience awaits at Westgate River Ranch Resort & Rodeo with the arrival of our new Luxe Conestoga Wagons and Luxury Glamping Tents. Escape from the ordinary and experience the great outdoors like never before. Guests enjoy a world of unprecedented benefits, including Concierge services, morning coffee and pastry delivery and a personal golf cart.
2022 Westgate Resorts celebrates many milestones in the year of its 40th Anniversary, including the grand opening of Los Amigos Mexican Grill & Tequila Bar at Westgate Vacation Villas Resort and River Ranch Cattle Company Chophouse & Bar at Westgate River Ranch Resort & Rodeo, as well as the launch of a brand-new loyalty program – World of Westgate.