Popular

articles

from I Love Orlando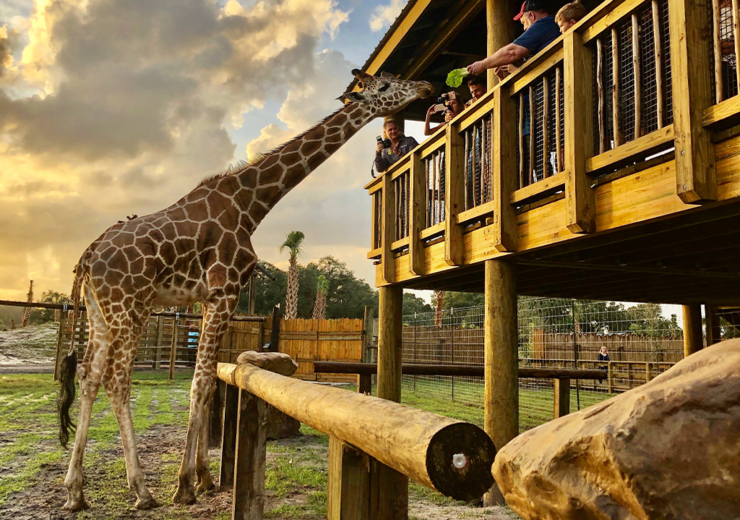 Attractions
The Wild Side
Summer 2020
What's the BEST part about Florida? The really WILD part! Discover Florida in all its natural glory at The World's only Airboat Tour, Gator Park and Drive-thru Safari Adventure! Travel deep into the protected swamps, marshes and rivers that make up the Headwaters of the Everglades aboard an airboat tour. Get an in depth look at the gators, birds, eagles, trees and plants as you glide through endless miles of beautiful wetlands.
Next, drive your own car through their Safari Park! This self-guided tour allows guests to see more than 150 exotic animals and native Florida wildlife like wildebeest, bison, elk, zebras, watusi and oryx, to name a few. Check out massive ponds inside the park dedicated exclusively as a home for all "nuisance" alligators. Stop and hand feed the incredible giraffes for a once in a lifetime experience on a feeding platform high above the safari park with incredible views!
Then, explore the amazing gator park full of tropical birds, lemurs, crocodiles, petting zoo, albino gators, sloths, Crusher, the monster alligator and much more. With over 200 native and exotic animals, there is something for everyone! Discover the Hawk Swamp boardwalk through a pristine Florida cypress swamp ecosystem. Get hands-on during an unbelievable animal encounter with your choice of sloths, lemurs, porcupines or gators.
At Wild Florida you can ride, walk or drive-thru the adventure of your choice!
FOR MORE INFORMATION:
407-957-3135