Popular

articles

from I Love Orlando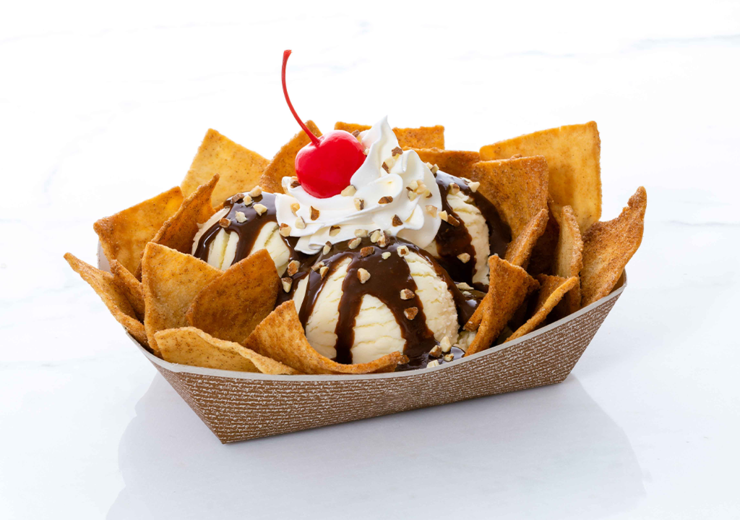 Dining
Beat the Heat
Summer 2020
The best part of a summer vacation is having all of the cool treats.
This summer, Ghirardelli® Soda Fountain and Chocolate Shop is adding two, new delicious treats to their menu! First up is the Gold Rush, inspired by the new Ghirardelli White Chocolate Caramel square, this sundae is a caramel lover's dream! The next is the Nacho Sundae, a delicious hot fudge sundae on top of a bed of cinnamon sugar pita chips; this one of a kind sundae will leave your taste buds wanting more. Visit Ghirardelli in Disney Springs® before these sundaes disappear!
Looking for some summertime treats to beat the heat? Well look no further than the Westgate Cocoa Beach Pier. Offering a variety of alcoholic and non-alcoholic beverages, the Pier is a one-stop shop for cool treats everyone in the family will enjoy!
Let us welcome you to paradise with the original Pieradise specialty drink. With a unique blend of Midori melon liqueur, peach schnapps and banana liqueur with pineapple, orange and cranberry juices, this tropical colored and flavorful drink will transport your taste buds into a summertime oasis.
With so many cool treats to choose from, your hardest decision this summer should be, frozen or on the rocks? Cheers to summer at the Westgate Cocoa Beach Pier!
For over 100 years, A&W has been serving up its iconic beverage, the A&W Root Beer Float, from the same original recipe as that tiny Root Beer stand served in Lodi, California, back in 1919. Made from a secret concoction of barks, roots and berries, A&W Root Beer is still made and served fresh in every restaurant across the U.S. Famous for fun, A&W's Root Beer Floats are served in a frosted mug and topped with a swirl of their signature soft-serve for a treat that you can't find anywhere else.