Popular

articles

from I Love Orlando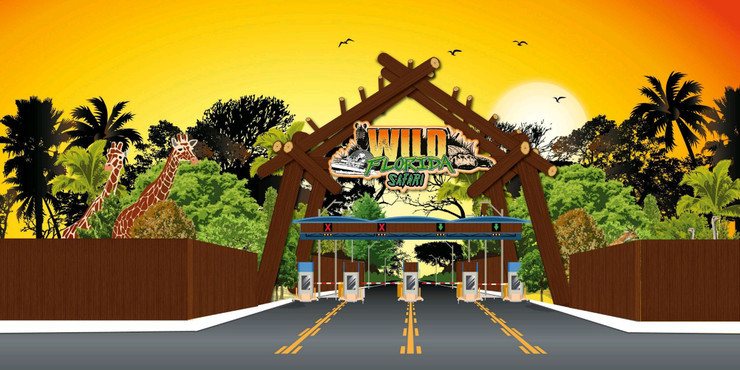 Attractions
Large Expansion For Wild Florida
Summer 2019
Wild Florida Airboats and Gator Park is building a drive-through safari park that will be open to the public the summer of 2019.
The drive-through safari park will be on a 75-acre plot of land with gravel paths. Guests can choose to drive their personal cars or ride on a guided swamp buggy tour through the park. Inside the park, guests will be able to see more than 100 exotic animals and native Florida wildlife like White-tailed Deer, Wild Boar, Cracker Cows, Zebras, Watusi and Giraffes to name a few. Wild Florida will also build a massive pond inside the drive-through safari park dedicated exclusively as a home for all "nuisance" alligators, trapped by the Florida Fish and Wildlife Conservation Commission's (FWC) SNAP program.
Additionally, Wild Florida plans to construct a world class zipline through the safari park that spans across untouched cypress swamps, animal exhibits and scenic landscapes. Also, the original gift shop at Wild Florida will undergo a major renovation that includes a second story addition and doubling the floor space. With all activities in close proximity, guests can easily drive through the safari park, tour the Gator and Wildlife Park on foot, experience an animal encounter, dine at the Chomp House Grill or take an airboat ride. One of the drive-through safari park's biggest benefits is that it will give visitors the opportunity to learn more about these animals from the comfort and convenience of their car.
Wild Florida Airboats and Gator Park, which opened on Lake Cypress in Kenansville in 2010, focuses on educating individuals on Central Florida's natural resources. The Wild Florida team is dedicated to protecting, conserving and enhancing Florida's diverse ecosystem to ensure that future generations can enjoy the wonders of wild, native Florida.
FOR MORE INFORMATION:
407-957-3135
866-706-8046