Popular

articles

from I Love Orlando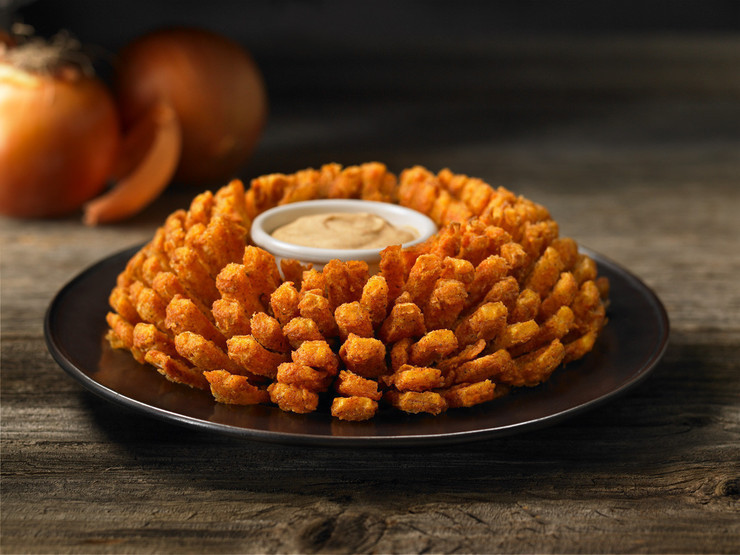 Dining
Dine Around
Summer 2019
Hash House A Go Go is where old school meets new and gets twisted. From pancakes to meatloaf and everything between, there are award winning favorites for everyone. Breakfast is the most important meal of the day, start your day at Hash House A Go Go, which is serving brunch all day and night with a dinner menu added at 5 p.m.
With portions just like your mama would serve you, enjoy breakfast favorites like HH Big O' Pancakes as big as the steering-wheel-of-a-tractor! Enjoy one of the many hashes. All hashes are served in an old-fashioned cast-iron skillet on a bed of crispy fried potatoes, with two eggs, homemade biscuit, fresh fruit garnish and finished with their signature Rosemary garnish. Or try to tackle one of the Farmhouse Egg Scrambles. A mix of three fresh eggs with your favorite farm ingredients, just like Nana used to do it, served with griddled mashed potatoes or crispy fried potatoes, biscuit and fresh fruit garnish.
Hot Krust is a Panini Sandwich Kitchen in Orlando, perfect for lunch! They have a large offering of delicious panini sandwiches, salads, wraps, wings, cookies and brownies. Their recipes have been developed in-house and through 6 years of guest feedback. When you taste the freshly grilled paninis, you will immediately notice the difference, and will not want to go anywhere else.
The idea behind Hot Krust Panini Kitchen is really simple. Freshly made-to-order, panini sandwiches using high quality products at affordable prices. They roast their meats daily and take extra care in the preparation. Gluten free, vegan or halal options available. Please call for delivery options.
In Australia there's a fresh take on life and its perfect for dinner. At Outback Steakhouse, that fresh spirit inspires everything they do. The menu features a wide variety of new creations and classic favorites made fresh to order and just the way you like it. They are best known for their juicy, tender signature steaks and the original Bloomin' Onion® appetizer. The steaks are grain fed, USDA inspected, optimally aged and hand trimmed to deliver a steak that's the star of the kitchen.
The menu offers a variety to cater to your entire table's cravings like the Grilled Chicken on the Barbie, or smoked, wood-fire grilled Baby Back Ribs, shrimp and fish. At Outback they use only the highest quality ingredients to create crisp salads and freshly made soups and sides.
In a city with so much to see and do, the main attraction for locals as well as tourists is the Hard Rock Orlando! Located at Universal Orlando Resort™ in the Citywalk™ Complex, the world's largest Hard Rock Café is the best place to put an exclamation mark on the end of your day at the parks with a delicious dessert or drinks with friends.
If you're craving a decadent hot fudge brownie sundae, think sharing an ice-cold boozy milkshake with your sweetheart sounds swell or a stiff round of drinks with your besties is in order you can find it all at the Hard Rock. Don't forget to ask about your free tour with one of our storied V.I.B.E. Hosts where you'll discover all of the secrets behind the most extensive collection of Hard Rock memorabilia in the world. Catch a magic moment... Right here and now... at the Hard Rock Orlando!