Popular

articles

from I Love Orlando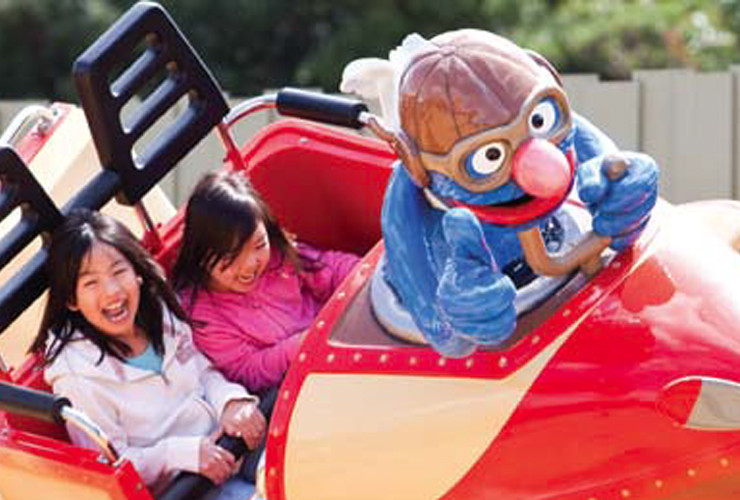 Attractions
Kid Zone
Fall/Winter 10-11
Searching for something to do with the littlest ones in your family? Discover endless fun at these great family friendly shows and attractions.
Some of the world's most popular children's TV characters come to life as never before in Playhouse Disney—Live on Stage! at Disney's Hollywood Studios™. Your children are invited to sing, dance and play along as their beloved friends from Mickey Mouse Clubhouse, Handy Manny, Little Einsteins™ and others appear in new live adventures.
Mickey's colorful clubhouse opens up with delightful characters and marvelous special effects to make kids a part of the interactive magic—helping their pals create the best birthday party ever for Minnie Mouse.
Busch Gardens Tampa Bay welcomes families to an all-new, Sesame Street-themed, sunny, funny play land featuring Elmo, Big Bird and all their friends. Sesame Street Safari of Fun is filled with kid-size rides, cool water fun, shows and memorable adventures that celebrate the spirit of Africa as Sesame Street and Busch Gardens unite to create a signature attraction found nowhere else.
One highlight is a new junior roller coaster designed for parents and children to ride together. "Air Grover" is full of mini-dives and twisty turns as families soar through the Sahara.
Take a journey back in time that you will never forget at Dinosaur World! An outdoor museum where visitors can see up close and life size, the creatures that once ruled the Earth. Dinosaur World has over 150 life size dinosaur models in a lush natural setting. You'll swear they are moving through the shadows of the walk!
Sneetches, Truffula Trees and The Cat in the Hat come to life when you visit Seuss Landing at Universal's Islands of Adventure theme park. An entire island devoted to Dr. Seuss, Seuss Landing brings to life more than 15 of the author's stories. It pays tribute to the classic characters and favorite moments from some of Dr. Seuss' most-loved books.
Visitors to the island are hard-pressed to walk – or find - a straight line in Seuss Landing; because Dr. Seuss rarely, if ever, drew a straight line therefore there are no straight lines; on the island. Visitors are regularly delighted by the classic Dr. Seuss characters which can be found on every (rounded) corner. There is Cat In The Hat, Sneetches, Once-lers and even a Seussian winking, blinking light which can be found by visitors with a discerning – and Seuss-informed– eye.
Green Meadows Petting Farm offers an ideal country setting that you and your family can enjoy in the shade of massive live oak trees. For the price of admission, you will enjoy a guided tour with information about pigs, cows, goats, sheep, chickens, turkeys, ducks, geese, donkeys, Elmer, their Asian water buffalo, and more!