Popular

articles

from I Love Orlando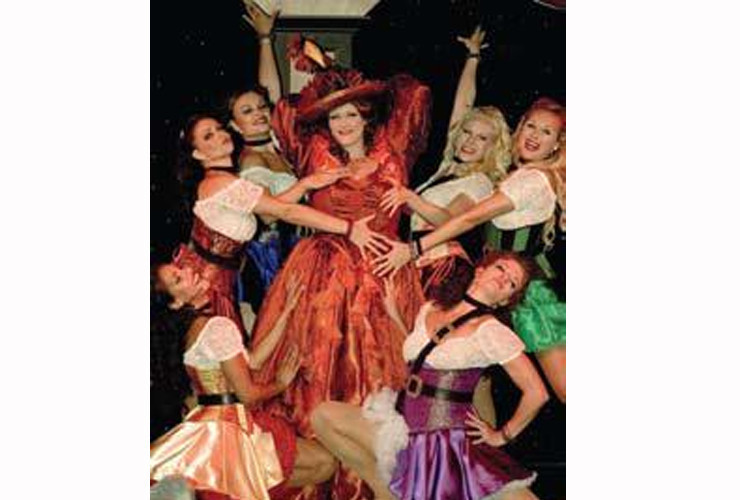 Dining
Eat, Drink and Be Merry
Fall/Winter 10-11
Unlike anything else, Treasure Tavern burst into Central Florida's tourism offering outrageous comedy, sophisticated entertainment acts, music that sticks in your mind and a succulent dinner that people can't stop talking about.
Treasure Tavern takes you on a trip to a distant tavern where debauchery and style still rule the day. Lead by your host, Gretta von Keagel, you're treated to a non-stop night of thrills and laughter.
One such comedian, "Poopsie" has fans talking. His silent routine keeps you guessing as you never know if the mindless acts Poopsie pulls on guests and on himself are simply luck or genius.
You know you're not in a typical dinner show when you walk into Treasure Tavern. With dark wood tables set for two to ten, cushioned leather seats and an ornate set of china and gold silverware preset, the Tavern creates a sense of ambiance that sets the bar for what's to come.
Throughout the show, you're treated to a three-course dinner unrivaled by any other attraction. You start with a mixed green salad featuring crumbled blue cheese, olives and plump cherry tomatoes, moving onto a tender prime rib with loaded mashed potatoes and oversized asparagus and end with just the right amount of opera cake.
Treasure Tavern provides an escape in another way – no one under 18 is allowed. While the show is a "pg-13" rating, you're treated to a night on International Drive for adults only.
That said, if you can't find a sitter, you're more than welcome to visit Treasure Tavern's sister attraction, Pirate's Dinner Adventure, which will kick off its Christmas themed show on Nov. 26th.
FOR MORE INFORMATION:
407-206-5102