Popular

articles

from I Love Orlando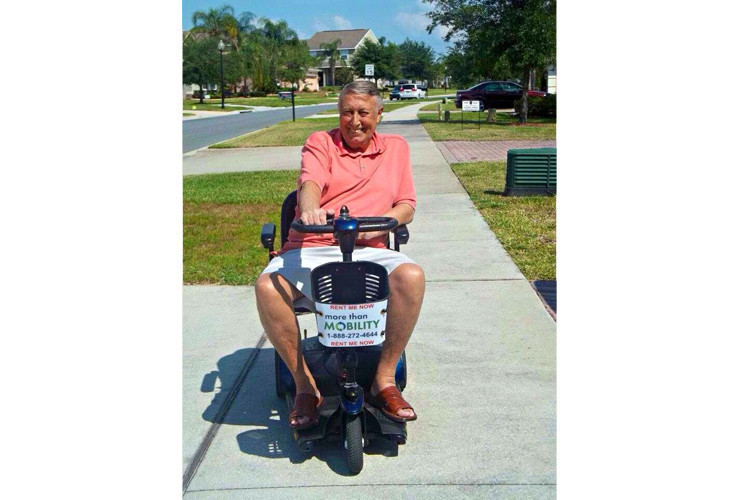 Lifestyles
On the Move
Summer 2016
More Than Mobility Central Florida is proud of their established partnership within the Central Florida community where they seamlessly service guests renting mobility scooters or wheelchairs.
More Than Mobility provides the latest options in state-of-the-art Electric Convenience Vehicle rentals to guests staying at hotels and villas within a 15 mile radius of Walt Disney World. They provide free delivery and collection making the rental process as easy as possible for guests.
Scooters are ideal for any visitor with a long term disability, short term injury, the elderly or anyone, who feels the assistance of a scooter would make it easier for him or her rather than walking for a long period.
The most popular scooter remains the Elite Traveller plus, available in a 3 or 4 wheel option. This portable scooter offers an array of benefits including 20 seconds to dismantle, easy to use, a range of 10 miles per charge, top speed of 4.5 miles per hour, holds up to 300 lbs. in weight, puncture proof tires, turns on a dime, a seat which fully swivels and compacts to fit into the trunk of any car.
The easy to use website allows guests the convenience to make a direct reservation prior to arrival and provides answers to the most common questions asked when renting a mobility scooter. Offices are open 24 hours a day, in order to allow reaction to customer needs in a speedy and courteous manner.
FOR MORE INFORMATION:
1-888-272-4644