Popular

articles

from I Love Orlando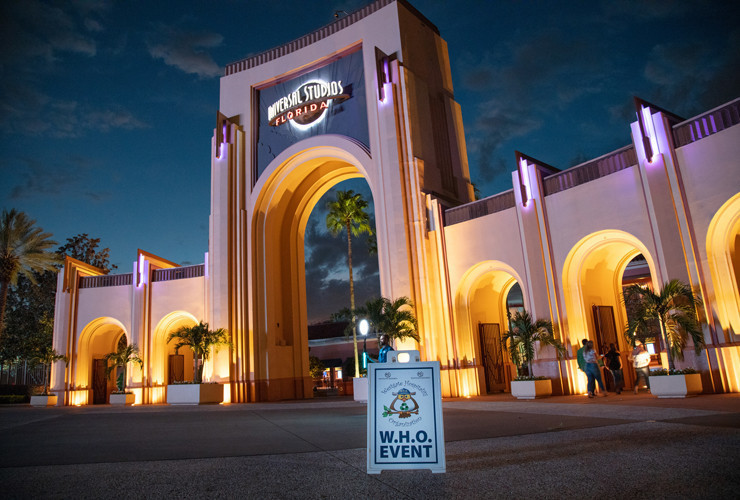 Lifestyles
19th Annual W.H.O. Party
Spring 2019
The W.H.O. Party was held November 17, 2018 at Universal Orlando Resort™. The evening began as guests strolled into Universal Studios Florida™ ready for a wild, full throttle high-octane night. Guests were greeted with a fabulous dinner and entertainment by the Beat Boys. Welcomed by Frank Belzer, Senior Vice President of Sales for Universal Orlando Resort™, he thanked everyone for attending the event and for their continued partnership. Mr. Belzer then welcomed to the stage, Westgate Resorts CEO and President, David Siegel.
Mr. Siegel greeted the crowd and thanked Mr. Belzer and the entire Universal Orlando Resort™ team for hosting this exclusive, one-of-a-kind event. He then shared his admiration for the W.H.O. program, which has just entered its 19th year. He expressed enthusiasm for the programs' ongoing growth as it continues to extend new and exciting savings.
Mr. Siegel surprised the audience when he introduced Art Monk, a celebrity guest for the evening. Known by his Washington Redskins teammates as "Mr. Redskin", Monk is a three-time Super Bowl Champion who was inducted into the Football Hall of Fame in August of 2008.
Art Monk and Mr. Siegel continued with a congratulatory presentation of the top three performers in the hotel referral program and grand raffles were drawn.
Following the awards, guests were told to buckle up for a rush of adrenaline and excitement as they were led to experience the heart-pounding action of Fast & Furious - Supercharged™. Then, this high energy night continued onto Revenge of the Mummy™.