Popular

articles

from I Love Orlando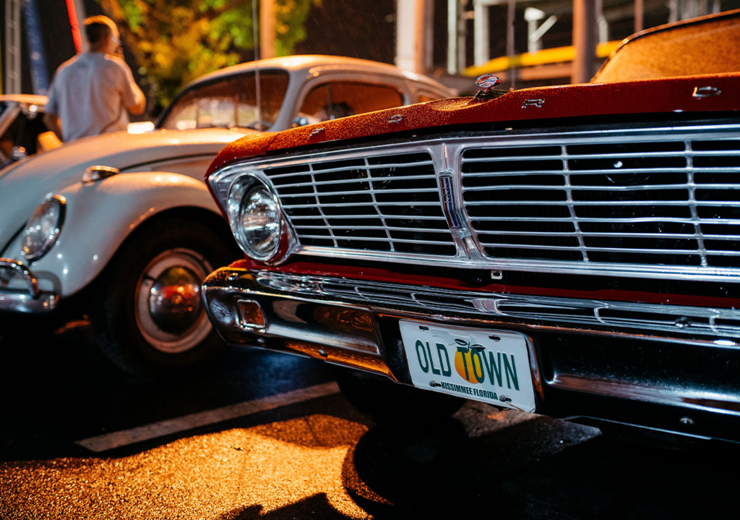 Attractions
Step Back In Time
Spring 2021
STEP BACK IN TIME
Appreciate the past while having fun in the present!
Old Town is the area's premier entertainment district. Take a step back in time with architectural features reminiscent of years past when times were simpler. Stroll through one-of-a-kind stores and restaurants where customer service was personal, and you were greeted with a smile. Every Saturday, relive the glory days of doo-wop and poodle skirts during the Saturday Nite Classic Car Show and Cruise and watch as the cars of yesteryear drive down Main Street.
A step into the Tiffany Chapel is taking a step back in time. The World's Columbian Exposition in Chicago in 1893 was a fair and celebration where innovation and art, progress and tradition all jubilantly collided. And, it was here that Louis Comfort Tiffany displayed his full Byzantine-Romanesque chapel interior in Tiffany & Co.'s pavilion. From above, light filtered through the intense colors of leaded-glass windows as its first visitors entered another world of intricate, reflective glass mosaic surfaces. Today, visitors continue to feel enveloped and dwarfed through its massive architectural forms at the Morse Museum where the masterpiece has been reassembled and restored to be admired as it once was when it initially shocked the world.
Step back in time and wander among over 200 life-size dinosaurs at Dinosaur World. Children ages 3-12 receive a bag of three fossils with their admission. Pan for real minerals and gems and crack open your very own geode at the Dino Gem Excavation. Play on the dinosaur-themed playgrounds. Visit the two museums to see real and cast artifacts, animatronic dinosaurs and a selection of Florida fossils. Pack a picnic lunch to Dine with the Dinos during your trip at one of the picnic tables.
Take a relaxing step back into simpler times at Westgate River Ranch Resort and Rodeo with a live rodeo, trap and skeet shooting range, a petting farm and more! Get lost in nature as you traverse over 1,700 acres of untouched Florida wilderness on horseback or on a swamp buggy ride. Learn a forgotten skill such as archery or create memories as children catch their very first fish at the catch-and-release pond.
Knock three times, say the secret password and discover a bygone era. Experience a unique attraction and dinner theater, Capone's Dinner & Show. It is a one-of-a-kind Prohibition speakeasy and cabaret which delights guests of all ages. Toe-tapping songs, high-energy dance routines and crazy antics of wise guys and dames provide an evening of raucous fun. Tickets are all-inclusive and include a four-course meal, show and unlimited beverages. Step back in time and immerse yourself in 1930s gangland Chicago.