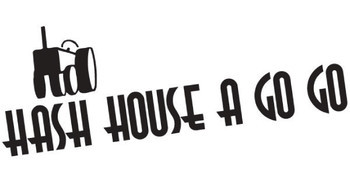 Hash House A Go Go
Serving breakfast, lunch and dinner, Hash House A Go Go puts its own unique spin on each part of the dining day. Casual for brunch and lunch, we serve up flapjacks, farm benedicts and our famous Hash House twisted burgers among many other items. The restaurants offer dining in a relaxed atmosphere with dishes like homemade chicken pot pie, black skillet chicken, stuffed meatloaf and pot roast dinner.
Hash House brings farm fresh food with a funky, modern twist to Orlando's residents and visitors. The décor, like the food, is one part farm, one part urban. From the old-school black and white farm photos to the modern bar to the relaxed booths, Hash House A Go Go is about having a good time − sophistication without pretension.
Hash House A Go Go has been featured on national television – the Martha Stewart Show, The Travel Channel, The Food Network, The Cooking Channel, the Dr. Phil show and numerous other local and national shows. The restaurant has also received raves in the press – The New York Times and New York Post to mention just a few.
We can't wait to feed you!
5350 International Drive
Orlando, FL 32819
407-307-4646
Flamingo Crossings Town Center
13272 Hartzog Dr.
Winter Garden, FL 34787
407-205-0330